Busy with kids and life. But perhaps time to read Peter Turchin's Ages of Discord: A Structural-Demographic Analysis of American History. I was skeptical when Peter presented this idea years ago. Less so now.
I'm on the eclipse train. The whole family will be chasing it soon.
Paul Thompson is on Twitter. If you read this blog in the early/middle 2000s it will be a familiar name. Paul had thought I had stopped blogging! Moving platforms every few years does that.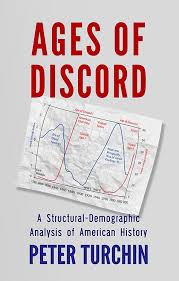 So a friend of mine was advising that I should push sign-ups to my newsletter, as he too believes that Twitter's days in its current form are numbered. I've only sent out one mailing so far, but may increase the frequency to once a month or so. Mostly I'm a little worried that without Twitter people like me who produce content, but aren't affiliated with a media distribution channel, are going to get lost in the din.
Anyway, please sign up if you don't follow me on Twitter (or if you do).