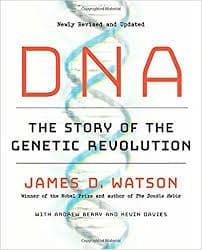 Just saw today that my son's prenatal sequencing was mentioned in DNA: The Story of the Genetic Revolution:
The ethics of sequencing a presumably health fetus will be debated for years to come. But the day of doing is already here. Razib Khan, a thirty-something graduate student and blogger, decided to sequence his first child's genome while his wife was still pregnant. Although one instance of whole-genome sequencing in utero was reported in the New England Journal of Medicine in 2012, that had been done to supplement a positive cytogenetic result….
I want to correct the record for future printings: my first son was my second child. And, it was not my decision, it was our decision. My wife was an equal partner, and did as much behind the scenes in making the sequencing happen.