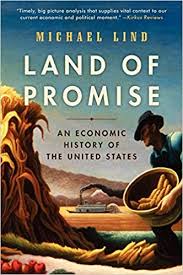 One of the things that reading Land of Promise has prompted in me is the need to read Matt Stoller's book, when it comes out. Land of Liberty in many ways was a historical foil of Stoller's article, How Democrats Killed Their Populist Soul.
And yet both exhibit an intellectual honesty which I generally find lacking in the modern pundit class, agree or disagree.
Steven Pinker's new book, Enlightenment Now: The Case for Reason, Science, Humanism, and Progress, is now being published a few weeks earlier. Apparently this now one of Bill Gates' favorite books.
I'm a big fan of Steven Pinker. But I've become much more pessimistic than him over the past few years. Here's hoping that Enlightenment Now turns that around.
DNA Geeks has a total site redesign! Check it out.
I haven't been saying this on the podcast yet, but you should be subscribing to it on iTunes, Stitcher, and Google Play, and review and rate it. Spencer and I have a certain audience already, and we'd like to expand it.
This has probably always been so, but I'm really getting tired by the emergence of different verbal ticks in various socio-political subcultures. For example, when liberals say "my dude" -"bros", it's dismissal-by-identity. Both NRx, and what is now called the Altright, also have their own subculture languages, which makes understanding what they're trying to say hard for outsiders. A feature or a bug?
Taking a Twitter break for a week.