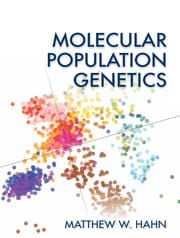 One of the strange things about getting old is that your friends start to become kind of a big deal. Matthew Hahn has a new book out, Molecular Population Genetics. If there is one single reason I keep blogging, it's to get awareness of the field of population genetics to spread beyond the small circle who are "in the know." I joked on Twitter that buying this textbook is like spending money to talk to Matt about pop-gen, and that's surely worth it.
Another one for the stack!
Speaking of worth it, Kyle Harper's The Fate of Rome: Climate, Disease, and the End of an Empire is definitely worth a read. Not done, and I'm not sure it's better than The Fall of Rome: And the End of Civilization. Perhaps my issue is that exogenous shocks are to be expected in my view of the world. Though the details in The Fate of Rome are novel, the general thesis and framework were what I'd assumed were taken for granted.
What Happens When Geneticists Talk Sloppily About Race. I don't think that David Reich was sloppy…though the op-ed was edited in a way that was confusing. That being said I've heard through the grapevine that some prominent human population geneticists may write a response to David's op-ed, which is something I want to see. Part of me still thinks that these vigorous public discussions are important (another part of me just thinks that when Sulla or Marius take over all this old-fashioned fixation on truth will be irrelevant).
One thing stated in the piece above is that regular people have a Platonic model of race. This is true. But it is also a fact that geneticists have not done a good job of explaining to the educated public what population structure is, and why it's not trivial or arbitrary. I know this from personal experience over 15 years interacting with people about genetics online (some of the funniest interactions are on Facebook where a person of professional class background/status "genetics-splains" me about how I don't understand the extent [lack] of human genetic variation and how arbitrary population cluster identity is).
With The Genomic Formation of South and Central Asia I obviously think we have the broad outlines of the peopling of South Asia in hand. There will be lots of detailed elaborations of how/what happened, but I think the big picture is nailed down.
That being said some of the objections remind me a lot of Creationist tendencies. Creationists often focus on weak points and hammer in on them over and over.
One of the weird things about Indian genetics is that a lot of people think new research will overturn Hindu nationalism. But I know several Hindu nationalists, and privately they tell me that most Hindu nationalists don't care about these abstruse issues, and many of the more intellectual ones don't have a major problem with the science.
GEDmatch, Ysearch and the Golden State Killer.
Anthropogenic habitat alteration leads to rapid loss of adaptive variation and restoration potential in wild salmon populations.
Bracketing phenotypic limits of mammalian hybridization.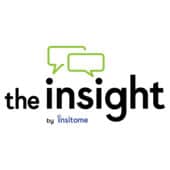 A few people have asked about the podcast. We skipped a week, but we'll be back. Taking some feedback in relation to various aspects of the show. A common issue seems to be that my voice is too quiet though Spencer's is "just right."
Again, if you use Stitcher or iTunes please remember to give us positive reviews and 5-stars!
If you have ideas for shows, we're game.