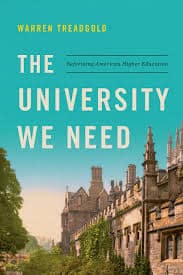 My review of The University We Need: Reforming American Higher Education is up at National Review Online (it's already posted to my total content feed). The book's publication date is tomorrow.
A  review can only pack in so many things. So if there is something missing that seems obvious, it's probably something that I cut in the interest of space (e.g., the author is not a fan of the emphasis on football and such at many universities, but I didn't touch on that in the review). The University We Need is a short book, but it's very dense in ideas and suggestions. Unfortunately, comments on NRO and Twitter indicate many people haven't really read the review, so they won't read the book.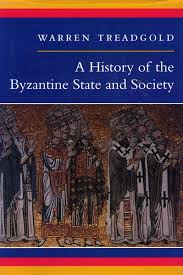 Surely one reason I enjoyed the book is that the author is someone with whom I'm coincidently on the same wavelength. I first encountered his work nearly twenty years ago, when I read A History of the Byzantine State and Society, a ~1,000-page survey of the topic. In many ways a scholarly "core dump", it has stood me in good stead all these years. But at the time I was totally unaware that the author, Warren Treadgold, and I shared broadly similar politics in the grand scheme of things. That is, we were intellectually oriented people who were also not on the Left.
I don't consider myself a conservative intellectual. I'm just an intellectual who happens to be conservative because the Left terrifies me (I have real personal reasons!). Treadgold's work similarly is not informed by him being a conservative intellectual. Rather, he's a scholar whose views default to the Right as opposed to the center or Left because of where the dominant tendency in academia today is.
I'm currently reading A History of Japan. I think I'm getting stale and predictable. I read John Keay's Midnight's Descendants: A History of South Asia since Partition really quickly a few weeks ago. Need to move out beyond my tendency of reading long histories and lots of genetics papers.
I have a stack of books on cognitive psychology and cultural evolution I need to get through, though I think papers are probably more useful in the latter area, since I've read a fair number of books already on this topic (e.g., Cultural Evolution: How Darwinian Theory Can Explain Human Culture and Synthesize the Social Sciences).
Speaking of psychology, there are some really good podcasts in that field out. Part of it is there is so much to talk about with the replication crisis. I really enjoyed Two Psychologists Four Beers, for example. Though not surprisingly they sort of still mischaracterize the views and issues of conservatives or non-liberals in academia…there are so few who are "out" and vocal with their politically normal colleagues that people just don't know what's going on in their heads and it's easy to mischaracterize.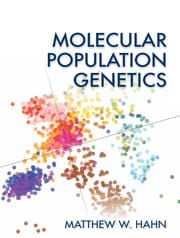 This is the week when you follow the #SMBE2018 hashtag on Twitter. I assume a lot of papers are going to come out in the next few weeks after people present at SMBE.
Estimating recent migration and population size surfaces. This seems important. Definitely going to read.
How eliminating the 'kill box' turned Mosul into a meat-grinder.
Genetic analysis of social-class mobility in five longitudinal studies.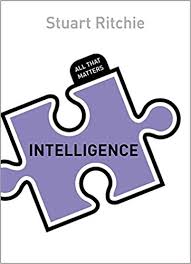 Male homosexuality and maternal immune responsivity to the Y-linked protein NLGN4Y.
Hung out with Stuart Ritchie this week. Still recommend his book, Intelligence: All That Matters.
There was some discussion on ancient DNA and archaeology on Twitter. Has ancient DNA changed everything? Or not?
First, I think it's important to acknowledge that many of the models which have emerged out of ancient DNA are resurrections of older anthropological, archaeological, and historical frameworks, which emphasize migration. But these were long dismissed within many of these fields. Like David Reich in Who We Are and How We Got Here I believe that there was a political rationale for this. As someone who has read deeply in paleoanthropology and history for twenty years, I reject the idea that ancient DNA is actually not that revolutionary because I remember what passed as conventional wisdom 10-20 years ago.