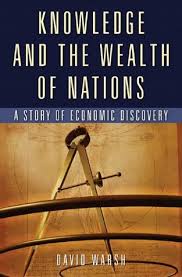 Paul Romer won the Nobel. Not a big surprise. David Warsh's Knowledge and the Wealth of Nations: A Story of Economic Discovery is pretty good. I recommend it. I would read it in concert with Hive Mind: How Your Nation's IQ Matters So Much More Than Your Own and A Farewell to Alms: A Brief Economic History of the World (Warsh wrote a negative review of the second book and likely would not be a fan of the first).
Analyses of Neanderthal introgression suggest that Levantine and southern Arabian populations have a shared population history. Bigger Yemeni data set. Yemeni and Levantine populations seem quite similar….
As you may not know Google+ was finally given an explicit sunset schedule. Google tried twice to tackle Facebook but failed both times. But it turns out that Facebook may never have a successor. A centralized social-graph has weaknesses, and younger cohorts seem to be creating segmentation. Their parents are on Facebook, so they have a nominal Facebook account. But the real action is on other platforms.
Life on the Dirtiest Block in San Francisco. Having drinks with friends at the top of hotels and high rise condominium complexes makes you forget that far below the homeless have come out and taken over the night.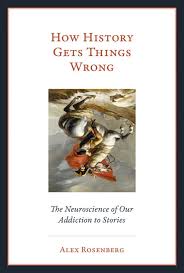 Why most narrative history is wrong. First, this seems to be more about 'popular' history today, and the mainstream of past history. One reason contemporary academic history is so boring for most people is that it resists grand narrative temptation.
With that being said, this is more of an indictment on modern journalism.
Quantifying how constraints limit the diversity of viable routes to adaptation.
A Simulation-Based Evaluation of Total-Evidence Dating Under the Fossilized Birth-Death Process.
Expanded Pre-Implantation Genomic Testing.
Fudged statistics on the Iraq War death toll are still circulating today. Do you remember this debate more than ten years ago? I do. The very assertion of these numbers distorted the discourse. This was just a prefiguring of the media landscape today. It's mostly propaganda.
Phylogeny, ancestors and anagenesis in the hominin fossil record.
The genetic relationship between female reproductive traits and six psychiatric disorders.
In case my Twitter account gets deleted, remember you can subscribe to my RSS or follow my Facebook page.
ASHG Meeting next week.
Max Boot is making the rounds promoting his new book, The Corrosion of Conservatism: Why I Left the Right. I haven't read the book, but having listened to him on various podcasts, one thing that annoys me about this guy: his faction of maximalist neoconservatives and war-hawks in the post-9/11 era were cheering on the mass psychosis which led to this nation backing multiple military adventures. In particular, I'm talking about the invasion of Iraq, which cost $2 trillion dollars, 4,500 American soldiers' lives, and hundreds of thousands of Iraqi lives.
Instead of starting in 2015, he should start in 2003.