After reading the supplements to the new Siberian paper I have a few general thoughts that I want to layout.
First, the clines vs. clusters considerations seem to be one we need to revisit. Like the expansion of Native American peoples ~15,000 years ago, it seems that the "Out of Africa" migration pulse happened so quickly that a lot of different groups emerged at the same time. In the new paper the earliest proto-"Ancient North Eurasians" can be modeled as most similar to the West Eurasian branch of humanity (sans Basal Eurasian), but with some minor component affinity to East Eurasians. It could be that this is a function of admixture between the distinct lineages. Or, it could be that there was a fair amount of substructure within the post-Basal Eurasian "Out of Africa" meta-population.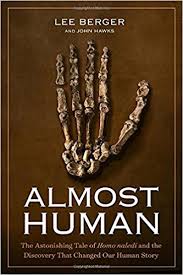 The problem with the idea of lots of structure within this population that I see is that it might depend on the plausible effective population sizes. I'd need to know more ethnography than I do, but it seems not impossible for ~10,000 humans to be highly structured in Paleolithic social contexts, even if they were close geographically. But, this would entail a great deal of xenophobia and likely inter-group conflict.
Second, I am convinced that there were earlier "Out of Africa" migrations. Many of them. As John Hawks pointed out at ASHG the Neanderthals and Denisovans seem to be descended from a migration of African hominins that dates to somewhere after 1 million years ago. This means they replaced hominins that were present in Eurasia for ~1 million years already. Geneticists and paleontologists have both also discovered suggestive clues to likely "proto-modern" human populations that were present and admixing before the rapid expansion of Eurasians and Australasians ~40-50,000 years ago. With more ancient DNA and subtle analysis, I think we'll find that modern human absorbed some layers between that of Denisovans and Neanderthals and the most recent expansion.
Finally, I think multi-regionalism within Africa is between plausible and likely, and that major back-to-Africa migrations that modify/challenge "Out of Africa" are possible. We are learning a lot. But that means simple elegant models are falling by the wayside.