Probably don't watch this if you are hungry. It's on Netflix.
The latest episode of The Insight featured a very long discussion with Jeffrey Rose. If you are curious about the relationship of southern Arabia to the cultures of northeast Africa during the Middle Paleolithic, check it out!
The Freemasons. Not the deepest book. But interesting.
The Linked Selection Signature of Rapid Adaptation in Temporal Genomic Data.
Accurate inference of tree topologies from multiple sequence alignments using deep learning.
Human genetic disease is greatly influenced by the underlying fragility of evolutionarily ancient genes.
Unbiased estimation of linkage disequilibrium from unphased data.
China's CRISPR twins might have had their brains inadvertently enhanced. The title is just plain wrong. Unfortunately the piece "traveled" and now I'm seeing it cited at places like National Review, Eugenics-Engineered Babies' Brains Changed by CRISPR.
Supreme Court Delivers Unanimous Victory for Asset Forfeiture Challenge.
World's largest bee, once presumed extinct, filmed alive in the wild.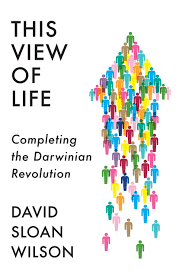 David Slone Wilson has a book out, This View of Life: Completing the Darwinian Revolution.
'Austerity, That's What I Know': The Making of a U.K. Millennial Socialist.
Ancient whole genome duplications and the evolution of the gene duplication and loss rate.
Recombination and mutational robustness in neutral fitness landscapes.
We Must Defend Free Thought. This is really about Scott Alexander, who is becoming too influential for the tastes of some.
Reihan Salam new President of Manhattan Institute.
Viruses rule over adaptation in conserved human proteins.
Also, if you haven't, you might check out my RSS, Facebook, or Twitter (or my aggregator page) if something happens to this domain temporarily.