Reading The Race for Paradise: An Islamic History of the Crusades. A bit too many names and battles (narrative), rather than social and economic dynamics. But it's a good inversion of the traditional narrative, and illustrates just how chaotic and fractions the Islamic world in the last decades of the 11th-century was. Western European society was coming back to Roman levels of density and complexity after 1000 A.D., and for various reasons, the last half of the 11th-century was a period of disunity in the lands of Islam, so the Crusades were timed very fortuitous for the Franks.
Speaking of the Crusades, Christopher Tyreman's God's War: A New History of the Crusades is one of my favorite books (I remember staying up to 3 AM on worknights reading this book). But for some reason, it has much worse Amazon reviews than Thomas Ashbridge's The Crusades: The Authoritative History of the War for the Holy Land. Does anyone know why?
Interesting historical fantasy I stumbled across, The City of Brass. The author is a white ethnic woman from New Jersey who converted to Islam as a teen, and now has a last name which is associated with Bengali Brahmins (she also pronounces very peculiarly). The reviews are good, but I'm not a fan of historical fantasy. Mixing the real and fantastic doesn't appeal to me.
Dante is still selling 30x WGS for $229 as of this writing. No, I have no idea how Dante works in regards to this price point. But apparently, it's not a fraud.
Speaking of personal genomics, this week on The Insight I'll be talking to Rodrigo Martinez, an officer at Veritas. Follow the link above to see the different ways you can subscribe.
Endgame is worth watching.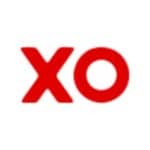 Speaking of podcasts and the like, I'm told that three people on a single Extremely Offline podcast that will go live next month will all have been podcasts on the Browncast. Can you guess who? It shouldn't be too hard.
Evolutionary dynamics of culturally transmitted, fertility-reducing traits.
A genetic hazard score to personalize prostate cancer screening, applied to population data.
This thread is worth reading:
do you accept the idea of complex speciation of the human-chimp ancestor?

— Razib🥥 Khan (@razibkhan) April 26, 2019
Gencove announces Phase I SBIR grant to validate polygenic risk score estimation from low-pass sequencing.
Angiosperm speciation speeds up near the poles. "Overall, our results show that speciation rates follow an opposite pattern to global variation in species richness."
The continuing impact of an ancient polyploidy on the genomes of teleosts. "…lend support to recent suggestions that the TGD was the source of a morphological innovation in the structure of the teleost retina."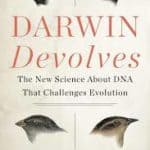 Darwin Devolves: The New Science About DNA That Challenges Evolution. Michael Behe has a new book out. Richard Lenksi has responded in detail on his weblog.
I read Darwin's Black Box and Michael Denton's Evolution: A Theory in Crisis 20 year ago. Not convinced. That being said, people without a scientific background can be impressed easily. I still remember the stupid reader who incredibly blown-away by the pig-headed sophistry in David Stove's Darwinian Fairytales: Selfish Genes, Errors of Heredity and Other Fables of Evolution. I read the book because the reader was impressed, and the reader was someone who I didn't have a strong opinion about. I came away concluding that the reader must be kind of a moron since the book itself was just plain ignorant in the literal sense.
I'm still trying to place a piece in The Federalist on evolution. They gave me a few suggestions. Friends who have read my draft were already impressed, so I'm 90% sure I can get this placed in the conservative media. I actually interviewed the author of this piece, Why One-Third Of Biologists Now Question Darwinism, for the Browncast. The podcast will go live tomorrow.
Genome-wide sexually antagonistic variants reveal long-standing constraints on sexual dimorphism in fruit flies. This is a really interesting paper. The citations are interesting too.
Efficient use of genomic information for sustainable genetic improvement in small cattle populations.
Direct-to-Consumer Genetic Testing and Potential Loopholes in Protecting Consumer Privacy and Nondiscrimination.