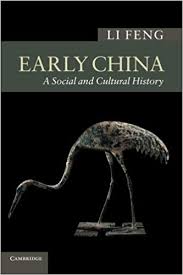 After recording the "India genetics" podcast for The Insight and reading Early China: A Social and Cultural History, I wonder what surprises we're going to get from China from ancient DNA when it comes online. If there is one thing we are learning by looking closely at DNA, modern and ancient, it's that at least for humans there are very few 'primal' populations from the "Out of Africa" event which haven't been threaded together from pulse admixtures of continuous gene flow across the landscape.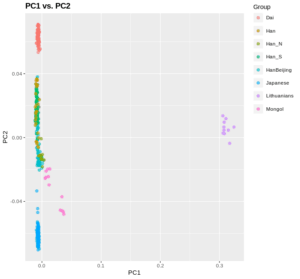 Early China makes it clear that Erlitou culture which dates from ~1900 to 1500 BC was almost certainly the legendary Xia dynasty. This means that the ethnogenesis of the modern Han Chinese probably dates to the latest ~4,000 years ago. This is centuries before the Indo-Aryans were likely arriving in South Asia, and around the same time that Indo-European groups were pushing into peninsular Southern Europe.
The Y chromosome data does not indicate a Bronze Age 'star phylogeny' expansion in East Asia that I know of, so the dynamics were not entirely similar to Western Eurasia. But, it seems quite plausible that the Han themselves are not a chrysalis from the late Pleistocene.