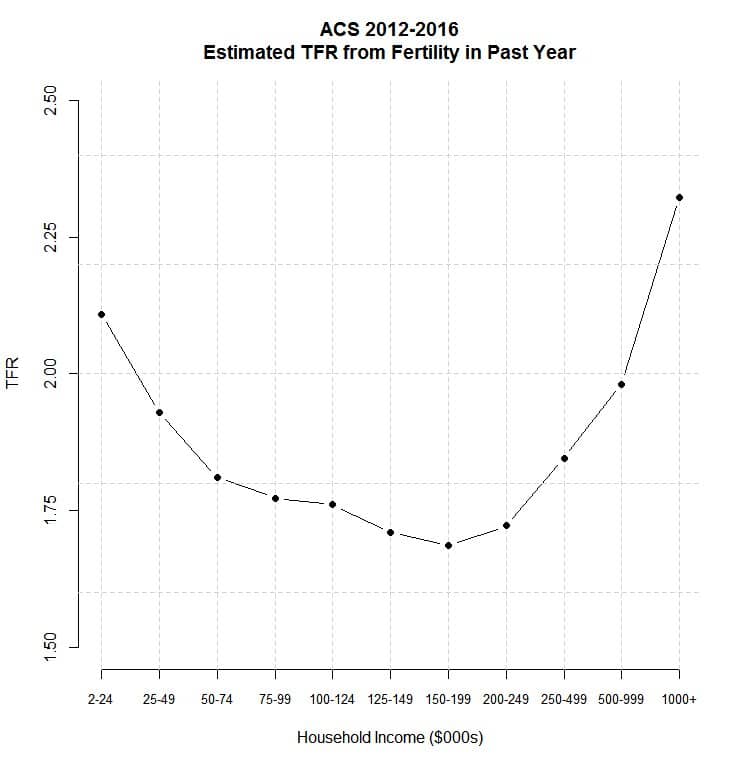 There are those instances when you see a plot that resonates with your experience so much that you don't need to say anything. You just share it. Those who know, know. Those who don't know, won't know until they are in a position to know.
Median household income in the United States today is $59,000. "Household" is a broad category. All families are households, but not all households are families. The median family income is $72,000. If the plot above is correct households in the bottom 25% and somewhere in the top 1% are above demographic replacement. The 1% cut-off is $430,000, and from what I can tell poking around the households making $1,000,000 per year are probably the 0.1%. In other words, between the 75th percentile and 0.10% percentile Americans are below replacement in total fertility.
There is a particular trough between $50,000 and $250,000. From the core of the middle class into the heart of the upper middle class.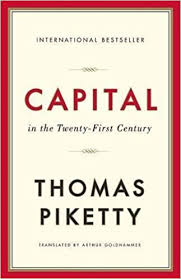 From $50,000 a year household income of $250,000 a year may look comfortable, but these are the children of Epictetus. The modern world is filled with those who lack freedom but live with some modicum of comfort, as well as avenues for leisure and self-cultivation. But freedom is reserved for capital, in particular, those with a lot of liquid capital.
It is a truth universally acknowledged that a slave with a substantial income remains but a slave at the end of their days. Their comforts persist only at the sufferance of those who have inherited or grasped their freedom.