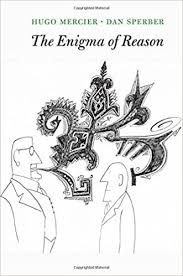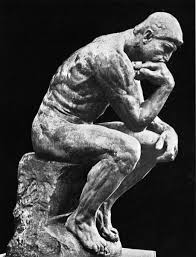 My friend Walter Olson pointed me to this from John Locke:
To love truth for truth's sake is the principal part of human perfection in this world, and the seed-plot of all other virtues.
This is great and inspirational quote, but in most interpretive sieves I believe it is wrong. Hume's assertion that "reason is and ought only to be the slave of the passions" is closer to the truth in terms of describing the typical human in terms of how they think, and what they value.
One of the insights of modern cognitive science is that the "rational" and "reflective" component of our mind tends to promote some delusions about its role in our decision-making process. Rather than being the conductor, it's more often the rationalizer. That is, we make a decision, and then we concoct rationales after the fact. One can think of conscious rationality as a public relations outfit, as opposed to the client.
None of this is deep wisdom, and the latest research is all outlined in The Enigma of Reason. But, another issue which I think is important to note is that the propaganda over the generations by the very small proportion of the population for whom reason and truth are prioritized as the summum bonum of human existence, as implied by Locke's assertion, have biased our understanding of history. The reason being that they are the ones disproportionately writing the history! Our species' collective memory lies to us because cultural organs of memory have their own agendas (albeit, unconsciously!).
In Near Eastern antiquity the scribal caste was very much a group of literate wizards. No doubt some elements of literacy percolated to the general public, as is evident by graffito hieroglyphics by workers in ancient Egypt, but habitual engagement with the written word was the purview of a small group of professionals. These individuals dealt in abstraction in their day to day, and by the middle of the first millennium B.C. out of the culture of scribes developed the group we would term intellectuals. The philosophers, prophets, and sages of antiquity. A period when religion, magic, and science, were all one.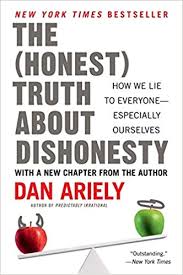 Of course, many of these intellectuals were not from the scribal caste as such. Many were aristocrats and gentry (e.g., Siddhartha and Plato). But by this time literacy had spread out beyond the scribal castes, and a civilian elite culture had emerged which valued intellectual pursuits in some fashion. Elite male leadership training in some societies began to include intellectual arts as part of their education. But we should be cautious about inferring from this that these elite males valued rhetoric and philosophy as ends in and of themselves. Rather, rhetoric and philosophy exhibited some instrumental (in politics for the former) and signaling value (abstruse philosophical abstraction could only be mastered by those with leisure and means, so it suggested one's class origin and cultivation).
Across the centuries, and even millennia, the minority of intellectuals who notionally chased the truth, Plato, Sima Qian, and Ibn Khaldun, remain in our memories because their ideas were powerful, attractive, and their intellectual coherency and brilliance impressed future generations of thinkers. But we need not infer from this that in their own time they were of such inordinate fame or glory in relation to others of similar note though intellectual mediocrity. To give a concrete example, for a few shining decades phlogiston and Lysenkoism were bright and influential, even though the latter, and possibly the former, were both fraudulent enterprises.