I've kept my mouth shut on this issue for a while, but it keeps popping up on my Twitter timeline.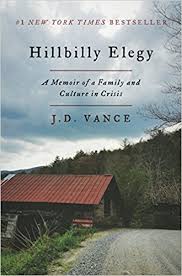 The comment above was directed at a piece in The Washington Post, White, and in the minority: She speaks English. Her co-workers don't. Inside a rural chicken plant, whites struggle to fit in. You can imagine the typical reaction to this sort of story. Journalistic organizations don't arbitrarily select a particular topic. A story about non-college educated whites being demographically and socially marginalized is appealing for various reasons that have nothing to do with how representative the story is. The cognitive anthropologist Pascal Boyer would say that this is a story that we'd be interested in because it's a "minimally counter-intuitive" concept: the dominant demographic experiencing what it's like to be a minority. It's interesting…but it's not far-fetched.
I grew up in the 1980s in an area where the majority population was white, and the non-whites were black. I know what it's like to be a minority. To be complimented on my English every week by strangers, and asked what "Indian tribe" I belonged to if I told people my family was from India (they wouldn't know where Bangladesh was). In my adolescence, I lived in areas which were even whiter. Over 95% white. When many non-whites in the United States have to read about white people expressing worry and consternation because they're not the majority and in a position of demographic dominance as if we are supposed to have sympathy, people with my experiences can get frustrated because being a minority is constitutive to many of our lives. Welcome to our world!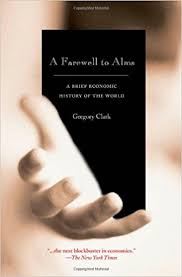 The problem is that we really shouldn't reduce everything to a simple racial equation. Our color is not our world. Or at least that's my opinion. If you are a frog-nazi, your mileage may vary.
I don't know Rani Molla's class background, and I won't presuppose, but she managed to get degrees from Oberlin and Columbia. She's now a data journalist for Recode, but she's done work at Bloomberg and The Wall Street Journal. If she came from a position of less privilege, she's been a sterling meritocrat, getting degrees from elite institutions, and transitioning to a career as a journalist in New York City.
The fact is that the piece above makes clear that the people profiled did not have "every advantage." Yes, they are white. But in the economy of 2018 in the United States, and the developed world in general, they did not have every advantage. Though the story highlights their alienation from the Spanish-speaking majority at their plant, their class interests were interchangeable with the immigrant demographic majority.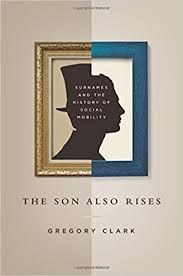 In contrast, even South Asians who grow up poor in the United States, usually have an ancestral class background which is somewhat elite. While black Americans and South Asians may share common physical features as dark-skinned people of color, most black Americans descend from slaves, while most South Asian Americans are more likely to either be the scions of a genuinely elite family or a prosperous lineage from a rural backwater. If you buy Greg Clark's argument in The Son Also Rises: Surnames and the History of Social Mobility, then you know that he makes the case that social status is highly heritable when you look across many generations, as opposed to focusing on single generation correlations.