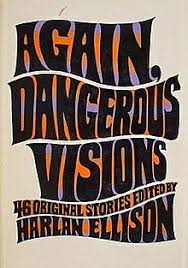 Harlan Ellison has died.
I Have No Mouth and I Must Scream is one of the most disturbing things I have ever read. Over 20 years after reading I still remember how appalled I felt as I finished the last sentence.
Ellison was a powerful writer. Some of his innovations have become cliche (e.g., Ellison pioneered time travel plots which have now become overused). One thing I remember from Isaac Asimov's autobiography was how much he loved Ellison for his loyalty and devotion as a friend.
With his health failing over the past few years it is not surprising he finally died. But he surely lived a very full and eventful 84 years. Ellison made a difference, and he'll be remembered.