The Oxytocin Receptor (OXTR) Contributes to Prosocial Fund Allocations in the Dictator Game and the Social Value Orientations Task
:
The demonstration that genetic polymorphisms for the

OXTR

are associated with human prosocial decision making converges with a large body of animal research showing that oxytocin is an important social hormone across vertebrates including

Homo sapiens

. Individual differences in prosocial behavior have been shown by twin studies to have a substantial genetic basis and the current investigation demonstrates that common variants in the oxytocin receptor gene, an important element of mammalian social circuitry, underlie such individual differences.
Here's a figure from the paper: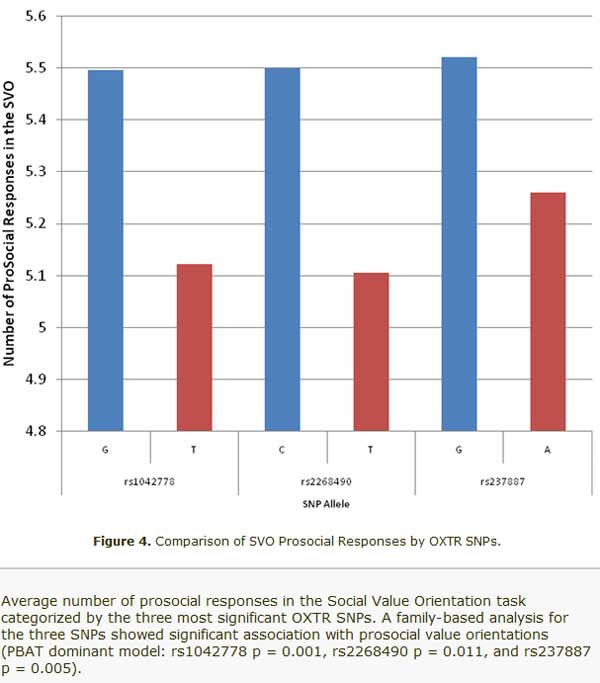 And the SNPs from the HGDP (G = C & A = T for the first SNP, or at least the paper and PubMed agree on this):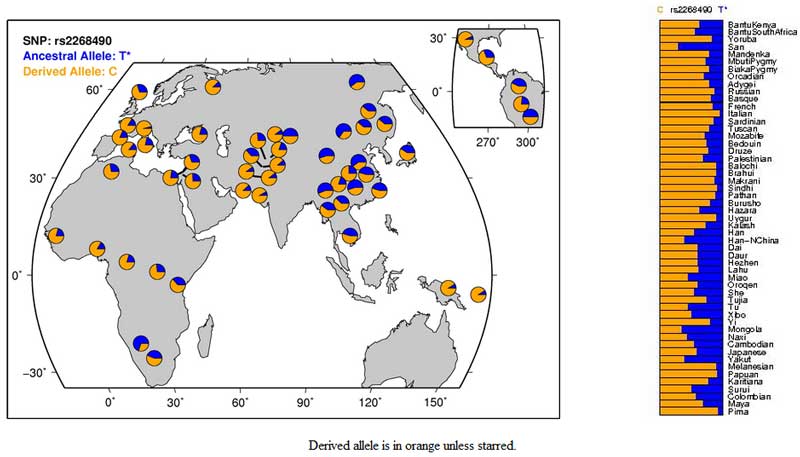 Related: It's hard out here for a vole. Heritability of the Ultimatum Game. Altruism and Risk-Taking: Kinda Heritable. Can someone put the psychic unity of makind out of its misery? DRD4, politics & friendship.

Labels: Behavior Genetics, Behavioral Economics, Genetics