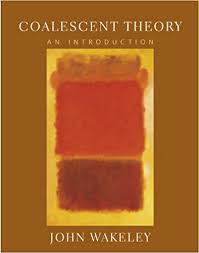 There is a very long piece in The New York Times Magazine, Is Ancient DNA Research Revealing New Truths — or Falling Into Old Traps?. It's the talk of DNA-Twitter for obvious reasons. The very fact that you have a long piece in The New York Times Magazine on this topic means that David Reich is almost certainly going to made into something of a villain. The reason I say this is that these sort of narratives pitched to a general audience have to exhibit novelistic drama and plot, and so there are "spots" preexistent for both antagonists and protagonists. If the writer doesn't create that narrative, the piece would probably never see the light of day. Who would read it?
So before the first pixel loaded, I knew:
1) David Reich was going to be the antagonist
2) And indigenous people, along with supporting archaeologists were going to be protagonists
This does not speak to whether this is "true" or not. It is simply how it was going to work out if the piece was ever going to be published because those are the elements of a story that would appeal to readers of The New York Times. This is a product strongly shaped by consumer demand.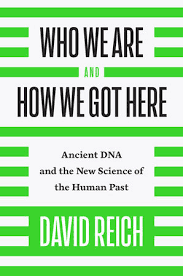 One thing I want to address is a critique, expressed by some academics in the piece, that researchers in ancient DNA do not have the number of samples to make the generalizations that they make. This seems reasonable on the face of it, but one thing you have to consider is that when you obtain an individual's DNA you get a window onto their whole pedigree. A single individual is actually a pedigree if you have its genome. A genome provides an enormous amount of data. It is an endpoint of a historical process of sexual reproduction that extends back many generations. This is how you can use a single whole genome to infer whole population histories. One of the consequences of humans being "evolutionarily young" is that we all bear the stamp of some common processes and events.
From a naive perspective, you can say things like "how do you know this person is related to other people in the area?" And taken in the aggregate there are cases where unrepresentative individuals will yield results that mislead researchers. But on the whole over the last decade or so these groups have developed certain intuitions and guidelines, and have been rather good at making inferences based on a few data rich individuals. They make mistakes. But most objections about the nature of the data are really unfounded (albeit, widespread).
Many of the aspects of the piece do ring true. There are only a few huge laboratories in the ancient DNA space which tend to hoover up samples and collaborators. I have a suspicion I know who this is: 'One geneticist compared competing with the big labs to battling an entire navy 'with a little dinghy, armed with a small knife."' For Holocene period analysis, the two big players are the Reich group and that of Eske Willerslev (Johannes Krause is going to make a splash with Late Antiquity). Though Eske's group is mentioned offhand, it is curious that he himself is not mentioned at all.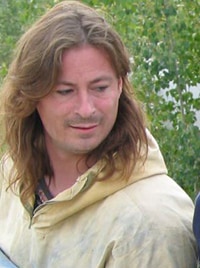 In many ways, Eske is a much more colorful figure than Reich, and many of the issues applicable to the work of the latter and his relationships with indigenous peoples and archaeologists apply to the former. But in the United States David Reich is a brand name to the general public that Eske is not, and there can be only one devil in the underworld. But from a narrative perspective, Reich presents less raw material. He is a soft-spoken and delicately built vegetarian computational biologist. Eske Willerslev is the scion of Vikings whose background is in fieldwork as an anthropologist. His autobiography, written in Danish, is apparently very colorful!