On my other weblog one of the commenters, who I have nicknamed Syme (others call him Bentwig), proudly boasts about his training anthropology. Those who know me personally are aware that for me this is often a red flag for an individual who is willing to furiously declare that up is down if Edward Said stated that this was so in a footnote somewhere, or that black is the palest color if Michel Foucault averred this offhand in an interview. I exaggerate in the generality, though in the case of Syme/Bentwig there is a common tendency to proudly attempt to forestall arguments with comments of the form "Edward Said said…." or "According to Foucault."
Of course, arguing from the authority of others isn't always bad…but with far too many people with undergraduate anthropology backgrounds seem to engage in this sort of argument-by-citation and refutation-by-declaration-of-theory. Perhaps a contrast of interest are people educated in philosophy. There's not much they know in thick detail, but they often exhibit analytic acuity when presented with startling and novel information. In contrast, many people with anthropological training may express befuddlement and then proceed to fury when confronted with facts which are outside of their domain and foreknowledge.
Enough punching down. Alex Mesoudi, a scholar in the field of cultural evolution, is publishing book chapters as preprints. The author of Cultural Evolution: How Darwinian Theory Can Explain Human Culture and Synthesize the Social Sciences, Mesoudi's first submission, The study of culture and evolution across disciplines, should be read by anyone who is interested in the material on this weblog.
Mesoudi reviews the history of the field, from the rise and fall of human sociobiology in the 1970s to the birth of evolutionary psychology in the 1980s, and the gradual but consistent waxing of lesser-known disciplines such as cognitive anthropology and human behavioral ecology (out of which comes cultural evolution). A consistent binding feature of these disciplines is that they attempt to understand human cultural expression as a function of naturalistic processes, in particular, evolutionary ones. This is in contrast to the shift away from analysis to interpretation and description in much of cultural anthropology across the same time period, with the ultimate secession of much of the field from "science." If you want to read a good primer on the division between scientific and non-scientific anthropology, I recommend Dan Sperber's Explaining Culture or the anthropological introduction to D. Jason Slone's Theological Incorrectness. Scott Atran also tackles the issue in In Gods We Trust. The reason this is necessary is that to understand and take in cognitive anthropology, you often need to unlearn or dampened tics obligate in cultural anthropology.
The flight of much of American cultural anthropology from crisp and powerful analytic frameworks, and toward linguistic obscurantism, to me explains the relative poverty of cognition of those students with only an undergraduate training. Without field-work and graduate courses and reading there's not even the ability to obtain the deep knowledge required to enable feats of "thick description."
In any case, the genius of the tradition in which Mesoudi operates under is that it allows for powerful analysis and prediction of cultural patterns and dynamics. Using similar formal frameworks, the idea is to do to culture what population genetics has done to biological evolution: produce a machine to generate predictions and test them with empirical data.
Here's a taste of how researchers in this field think of "cultural patterns":
Boyd and Richerson (1985) developed models showing that transmitted culture is favored when environments change moderately quickly, too fast for genes to track, but not so fast that the culturally transmitted behavior is out of date (see also Aoki et al., 2005). Transmitted culture also evolves when individual learning is costly (Boyd and Richerson, 1985). Under such conditions, however, social learning evolves but does not increase the average fitness of the population. This phenomenon became known as "Rogers' paradox" after Alan Rogers, the first person to clearly point it out (Rogers, 1988). The fact that social learning does not enhance average population fitness is not inherently paradoxical, but does contradict the common claim that humans are so ecologically and demographically successful because of transmitted culture.

Rogers' paradox occurs because the success of social learning is frequency-dependent. When rare, social learners do well because they forego the costs borne by individual learners. But when common, and environments change, social learners will be copying other social learners' out-dated information. At equilibrium, social and individual learners have equal fitness, which will be equal to the fitness of a population entirely composed of individual learners (which is fixed, because their learning is not dependent on others). Thus, social learning evolves, but does not enhance fitness in a way that could be described as the 'secret to our success'.
Two small quibbles with the chapter. First:
Bouckaert et al. (2012) reconstructed the cultural evolutionary history of the Indo-European language family, finding that it originally spread along with farming practices from present-day Turkey around 8,000 years ago.
Bouckaert et al. used valid phylogenetic methods, but it seems quite clear that these models have difficulty predicting the protean and punctuated character of many population expansions, which reshape the distribution and relationship of languages. Since 2012 a substantial amount of ancient DNA work has strongly pointed to the likelihood that the distribution of extant Indo-European languages in Europe is due to an expansion out of the Pontic steppe 5,000 years ago (with later secondary migrations into Southern Europe after 4,000 years ago). Though the Anatolian origin may still be preserved if one argues that the Pontic expansion was a secondary one, clearly most of the diversification of the Indo-European languages occurred in the period between 3000 and 1000 BC, in a 2,000-year radiation. The "Indo-European question" ultimately showed to me the limitations of phylogenetic methods because they are sensitive to particular assumptions within the model (e.g., continuous endogenous demographic expansion).
Second:
Note that this is different to Wilson's (1976) earlier speculations that genetic differences might explain behavioral differences between groups of people. Tooby and Cosmides explicitly disavowed this, instead arguing that people everywhere are genetically far too similar to explain any behavioral variation directly (which concurs with modern genetic data: Feldman, 2014). Genes instead generate a set of universal responses to predictable environmental variation.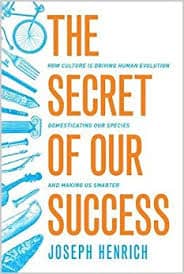 Considering the very rapid changes in cultural types across time and between closely related lineages, it seems hard to credit that most behaviorally based cultural variation is due to genetic variation (e.g., walk down a street in Finland and walk down a street in Italy, and see how differently the comportment of the typical passerby is). But, it seems quite possible, probably likely, that there are going to be some behavioral differences due to different distributions in polygenic quantitative traits. The question is more the extent of magnitude. That will depend on the phenotype and between population pair.
Also, there is clearly variation within the cultural evolution community on this issue. I know this from personal communication. Joe Henrich admits the possibility in The Secret of Our Success, without taking a position.
But, with those quibbles out of the way, go and read The study of culture and evolution across disciplines. I think it's great that Mesoudi is putting out preprints for his book chapters. Makes his research accessible, and this is one field where more publicity would be good (shout out to Paul Smaldino, who apparently inspired Mesoudi on this track).