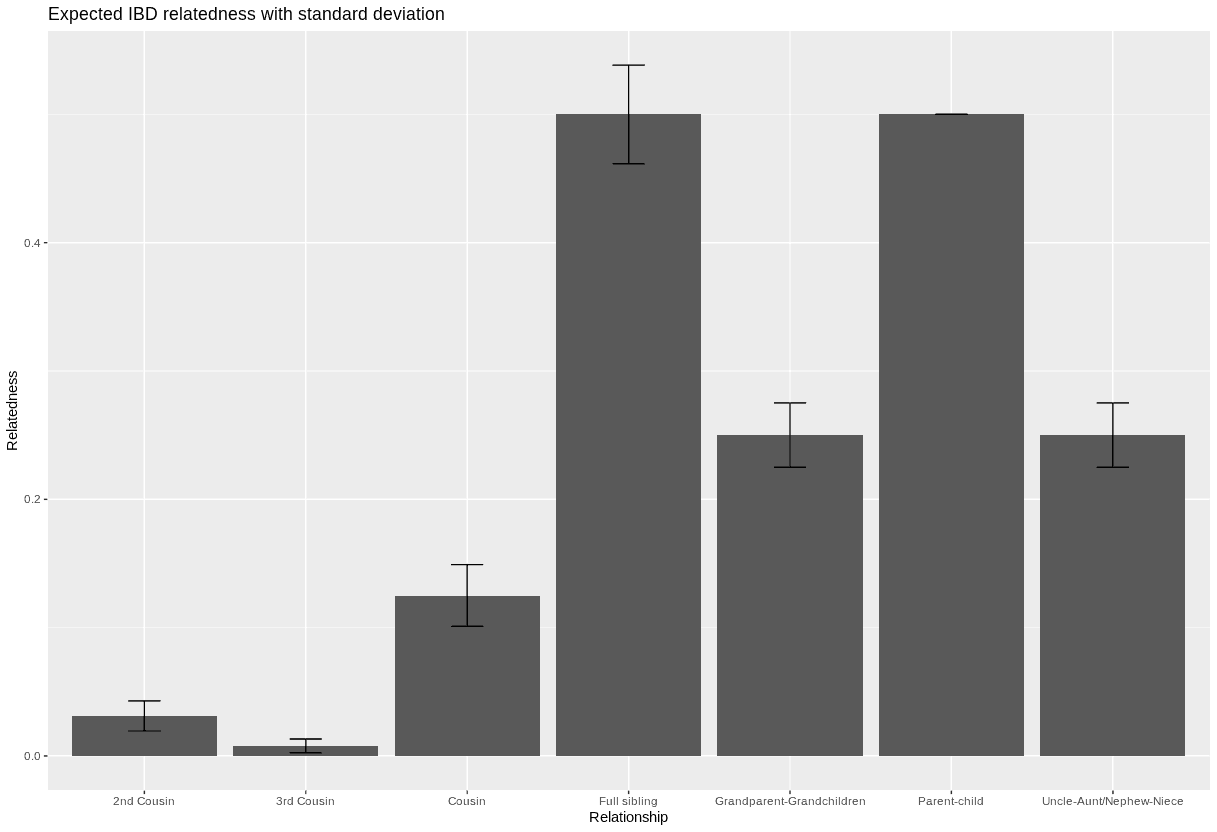 Like many Americans in the year 2018 I've got a whole pedigree plugged into personal genomic services. I'm talking from grandchild to grandparent to great-aunt/uncles. A non-trivial pedigree. So we as a family look closely at these patterns, and we're not surprised at this point to see really high correlations in some cases compared to what you'd expect (or low).
This means that you can see empirically the variation between relatives of the same nominal degree of separation from a person of interest. For example, each of my children's' grandparents contributes 25% of their autosomal genome without any prior information. But I actually know the variation of contribution empirically. For example, my father is enriched in my daughter. My mother is my sons.
The sample principle applies to siblings. Though they should be 50% related on their autosomal genome, it turns out there is variation. I've seen some papers large data sets (e.g., 20,000 sibling pairs) which gives a standard deviation of 3.7% in relatedness. But what about other degrees of relation?