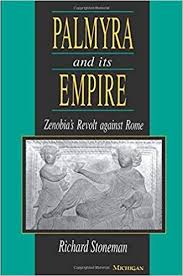 The author of The Map of Knowledge freely admits that her education was in Classics, so it was remiss in "non-Western" history. These gaps show up in the text of her book. For example:
It helped that Sassanian culture was one of the most sophisticated and impressive on earth, and that Arab culture was young and relatively primitive. Just a few generations earlier, Muhammad's people had been Bedouins, wandering the deserts of Arabia….
This seems plausible and uncontroversial to most people at first glance. Even more so to those who read their Ferdowsi. The problem is that even minimal reflection will indicate that this is just not true.
I have an advantage because last week I was on a podcast with a scholar of pre-Islamic Arabian literary culture (it's already on the patreon page for patrons), so many facts are fresh in my mind. The fact is that the Arabs tribes were liminal to Romans and Persians for many centuries, and exhibited various degrees of integration with these larger civilizations.