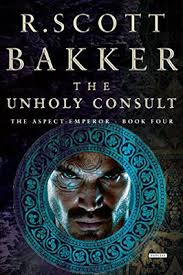 I know that Game of Thrones is premiering tonight, but just wanted to remind readers that R. Scott Bakker's The Unholy Consult will be out in a week. The author, R. Scott Bakker, has a blog, Three Pound Brain. He has some strange ideas…much of which I can't make heads or tails of. But that's OK, I enjoy his fiction, I don't worship his philosophy.
I'm traveling, so not much time to comment. But let me say that I'm sad to see that Maryam Mirzakhani has died.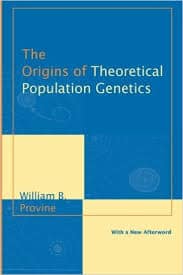 If you want to get a sense of the historical background of the framework within which I write much of this blog, you might find Will Provine's The Origins of Theoretical Population Genetics of interest.
Tucker Carlson Goes to War Against the Neocons. I know that most people on the Left don't like Tucker Carlson now because of his recent political postures, but back in the 2000s he was known as a quite heterodox (read: not partisan and boring) commentator. And I have to say that it is nice for someone to say what may of us, including former supporters of the Iraq invasion, think now and then when we recall the period before 2011.